Let's get you started!  Take a few minutes to review the Example Listings on the 'Add A Listing' page.  Go to the Directory drop down for 'Listing Information' which offers several written and video tutorials.

This is a recent custom built form, therefore, we are expecting a some tweaking.
Should you experience issues give me a call or email. ~ Thanks!
Click to view the Premium Listing Video Tutorial, which is more detailed then written tutorial and simplifies creating or editing your listing.  Most of this video will relate to your Real Estate listing… after we test/edit this form will make new video.

Written Tutorial
Register/login at NWEquine.com to create an account, located upper right on Directory 'Add A Listing' page.
Login to your account and click 'Create Listing'.
On the 'Add A Listing' page click the Real Estate Listing green 'Create Listing' button.
Complete each numbered section as noted and click then 'Save Listing'. Review details of your listing and double check that live links work correctly, images click through, and the overall appearance of your listing using the rich text to customize.
After clicking 'Save Listing' your listing will be in a pending status and not viewable in the Directory.
After you process online payment or coupon your listing will appear 'Live' in the general Directory. While testing Real Estate property listings are free. Contact Audrey for coupon code.
 Note:
Read the all the print tips in the Listing Form.  Use of laptop or desktop makes navigation easier when editing.
You may login and edit your listing at any time.
To temporarily remove your listing from displaying in the directory, un-click the 'Category' selection and save.  Listing will still be accessible when Directory 'Search' box is used and in your account 'My Website Listings'.
You may have more then one listing and varied listing levels.
Looking to add more impact to your listing?  Click here to contact Sharon with We Know Words.
Real Estate Listing offers: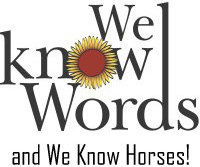 25 Photos with captions
300 Word Profile with rich text customizing
YouTube or Vimeo Video Link
Contact Information
Website Live Link
Social Media Live Links
Recommend Button
Google Maps
 Questions, need assistance or comments, contact Audrey at: audrey@nwequine.com or 360.708.6642