• Listed alphabetically with clickable map locations displayed on each page.
• Search: scroll through listings, Business Name, or by city/zip - start with category.
• Listings highlighted in blue (Deluxe|Premium) offer additional features and images.

We have found 23 items matching your search.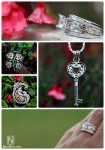 Hyo Silver boasts an elite team of designers, highly skilled artisans, and service staff, whom together produce ornamental masterpieces that encompass the southern legacy of gold and silver.
The Western Peddler is your on-line source for jewelry, apparel, home decor and more all designed for horse-lovers. Find unique gifts here not found in regular stores.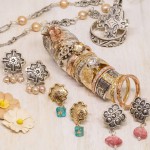 Kim Klass has been designing and producing jewelry, "Western Americana" style since 1985. She specializes in intricate engraved designs that have been exhibited and sold worldwide yet her true trea