We have found 2 items matching your search.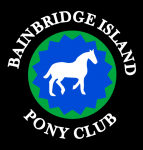 The Bainbridge Island Pony Club a member of the United States Pony Clubs, develops character, leadership, confidence, and a sense of community in youth through a program that teaches the care of horse
French Creek Pony Club was established in Snohomish, WA over 20 years ago. We are one of the larger clubs with over 30 active members ranging in age from 6 on up with a wide range of riding abilities.