• Listed alphabetically with clickable map locations displayed on each page.
• Search: scroll through listings, Business Name, or by city/zip - start with category.
• Listings highlighted in blue (Deluxe|Premium) offer additional features and images.

We have found 3 items matching your search.
We are a small family-owned business located in the rainy but beautiful Pacific Northwest corner of the United States in Snohomish, Washington. We also board a few horses here to keep us down to earth

We are horse folks and can help with suggestions to make your event awards amazing!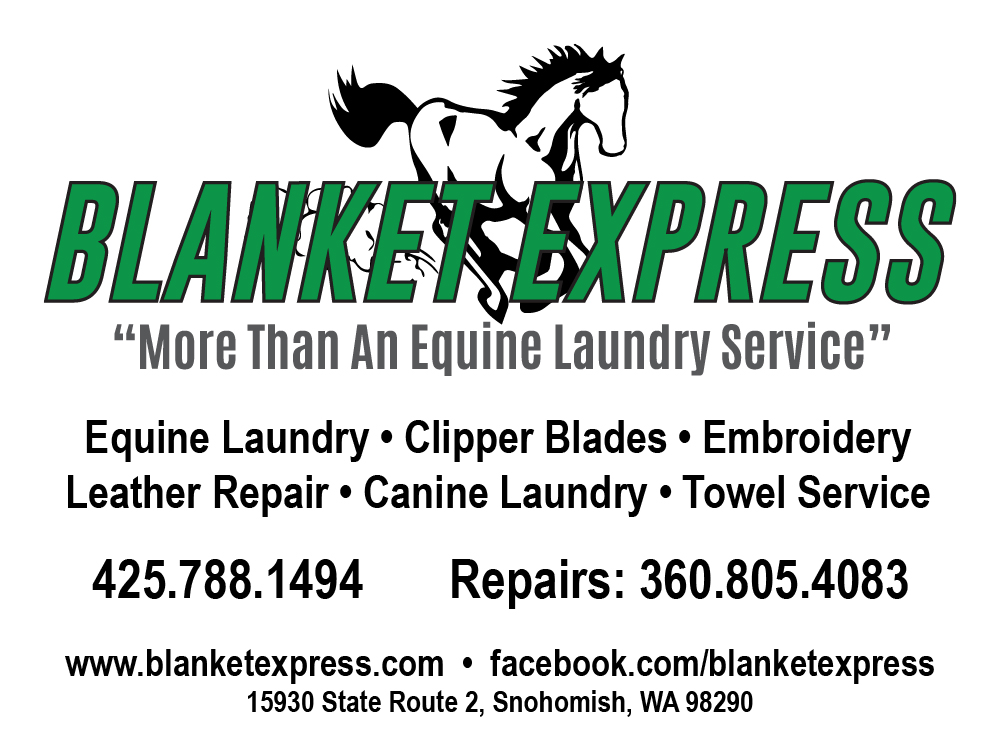 Blanket Express has been serving the equine community since 1999. We specialize in the washing, repairing and weatherproofing of