We have found 3 items matching your search.
We are the world's leading source of online equestrian education. EquestrianCoach.com features an ever growing video library of Olympic & World Class riders & coaches sharing their insight

QuitKick is the revolutionary product that stops equine stall kicking and door banging - humanely, reliably, and faster than any other approach.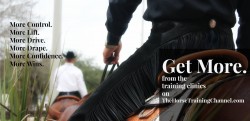 Online horse training clinics and horse training tips featuring World Champion Trainers, Cleve Wells, Rusty Green, Shane Dowdy, Jay Starnes, Andy Cochran, Robin Frid, Bruce Walquist, Troy Compton,